Meet Our Team
Our compassionate and professional staff are committed to providing the highest quality of care, crafting amenities and services to create a vibrant and warmhearted home for our senior residents. Our team of caregivers invest in maximizing the strengths of each individual and bring a wealth of experience to our community. Please let us introduce you to some of the staff who will help you make the key decisions in selecting the right apartment and best care for you or your loved one.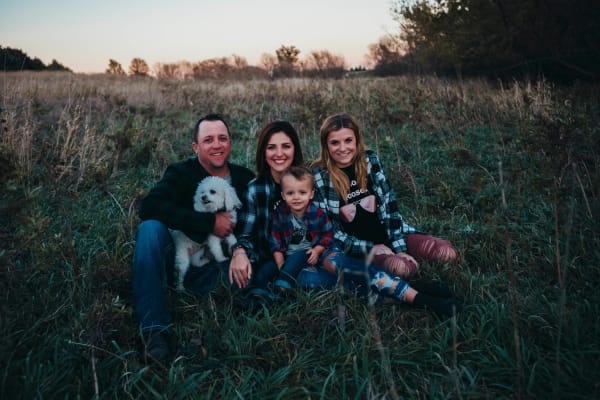 Michaela Walz - Marketing Director
Talamore Senior Living would like to introduce to our Marketing Director, Michaela Walz.  Michaela was raised on a farm working side by side with her family here in Minnesota until she went to college.   Michaela has her Bachelors of Science in Healthcare Management from Rasmussen College here in St. Cloud.   Michaela has a calling to serve seniors and feels it is her honor to be able to walk beside you. She believes; Never go to bed upset. Always say "I love you". Embrace every second. It is great to be different, and Smile in all situations.  You can see why we are proud to have her on our team.  One of the many things Michaela enjoys is building new relationships and it is why she is so excited to support you, your family, and our community.  Michaela and her husband Mike have a daughter, Belle, a son Maverik, and a bichon named Odis.  She and her family reside right here in the St. Cloud area.  Michaela finds she is the most content when she is surrounded by family and she sends an open invitation to you to stop by her office for a cup of coffee to get to know each other.  She is happy to discuss our senior living options in our new vibrant community along with our services and amenities.  Please give Michaela a call to schedule an appointment at (320) 230-0234.
Michaela's favorite quote: "Nothing is impossible, the word itself says, I'm possible" – Audrey Hepburn